Malta as a perfect place for Coliving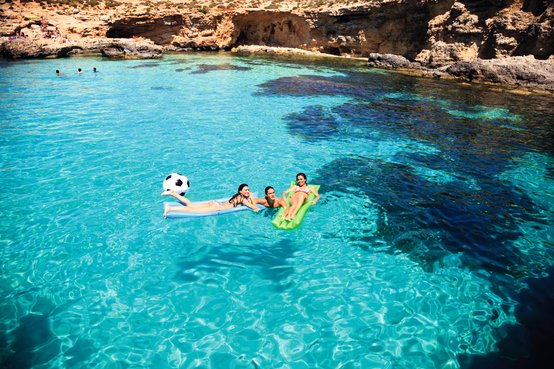 Malta is not only the perfect place for a holiday, an adventure and to relax. It is also the perfect place for Coliving. The reasons for it are clear. The archipelago of Malta is amazingly beautiful and offers a wide range of outdoor activities. It has the perfect weather, with a yearly temperature around 18.7 degrees Celsius and 300(!) days of sunshine per year. Temperatures are evenly distributed across the entire year. Summer can however become very hot and temperatures above 30 degrees Celsius are to be expected throughout. Don't forget that water sports are also in season! The best time of the year is spring and fall, when it is comfortably warm. If you enjoy swimming in the ocean, you will usually still be able to do so up until the end of November, because it will still be warm and sunny enough at the Mediterranean Sea. Malta is also the perfect location for history fans. It has a very multifaceted history, because it has experienced countless diverse mixtures of cultures, which have influenced it in the past and still do today. The different influences are also shown in the language. Maltese is a mixture of Arabic and Italian with some English and French influences. It's very beautiful to listen to. It's the only Semitic language written in Latin characters. Despite all of this the period in which the island was colonized by Britain has left it's a clear mark on Malta. To this day, the island's official language is English and you can even find the typical red phone booths all around. Almost everybody is fluent in English, because it's the second official language.
If you're thinking of trying out something new, Coliving in Malta is the right thing to do. The atmosphere is fantastic. You'll find many open minded people, new ideas and a lot of inspiration.
Coliving in Malta because of the international student flair
The Island of Malta is a well-known place to study. The University of Malta has a 400-year-old history and is the hub for international academic exchange. The university system in Malta has more than 11000 students per year, which is quite a lot considering the size of the country. Of course the study system offers some advantages for international students. Malta is a member of both the European Union and the Commonwealth, meaning it enjoys close ties with the UK and the European Higher Education system. A lot of courses at the universities are free for EU citizens, the costs for living are relatively low and most of the courses are in English. And to be honest, who wouldn't want to study on a small island by the Mediterranean Sea?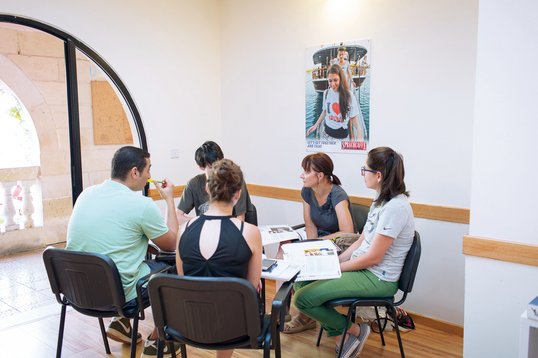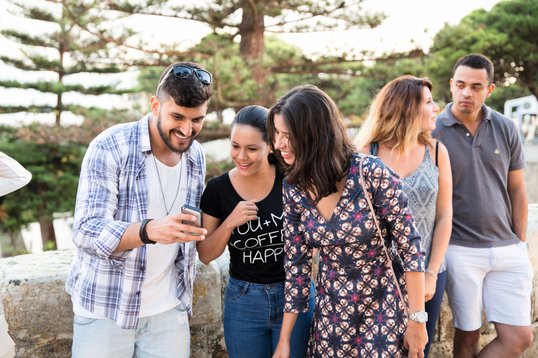 Coliving in Malta because of the growing economy
Economically Malta isn't doing too bad either. The Economy is one of the most dynamic of the EU. The Online Gaming Industry has grown recently and Malta is now home to over 300 international operators. The economic focus is on specializing in the following priorities: advanced manufacturing, creative industries, financial services, international education services, life sciences, tourism, transportation and advanced logistics. The small country is becoming a location of choice for promising tech entrepreneurs, but also home to a small growing startup ecosystem, with great English-speaking tech talent, governmental support, and a safe business environment. It is the perfect place to seek new creative ideas, meet a new team and create a network. The Mediterranean flair is the perfect environment to develop your talents and find like-minded people you can work with.
The high number of students, it companies and startups gives the island a very productive climate, making it ideal for Coliving.
Regenerate new energies in a home away from home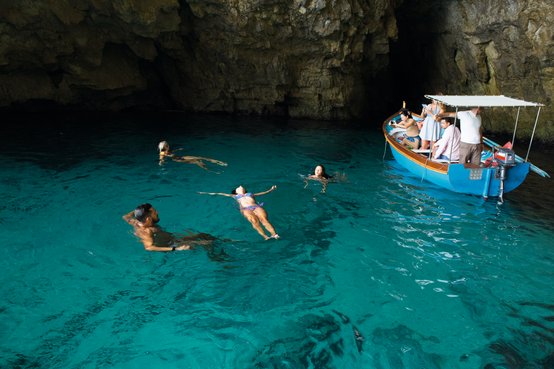 Coliving is the perfect way to break out of your everyday life. It allows your mind to regenerate and create new ideas, to be social and productive at the same time in order to find new solutions together. It's the most effective way to live together. Coliving means living, working and improving together. And where better to mix up your lifestyle a little bit than in Malta where there are so many free time activities. In case you need to recharge your energy there is a lot you can do. And thanks to the amazing weather on Malta there are a lot of different festivals for every taste. That small Island offers a wide range of different festivals from the Malta Jazz Festival to the Malta Carnival also the MTV Isle Music Festival.
If you feel like exploring there are multiple things to see. You could go on a Tour and check out the other islands, go scuba diving or check out the night life in Valletta or St. Julian's. There are so many things to do in Malta, you'll find enough activity for a couple of weeks or month.
Coliving at the SC Cowork Campus in Malta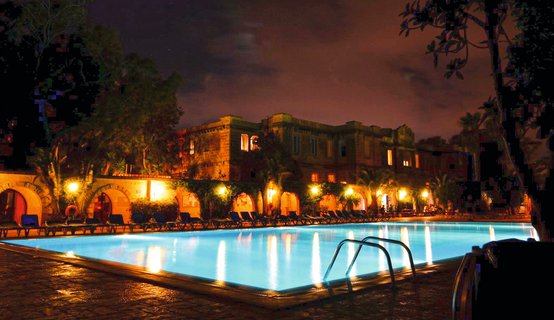 All in all, Malta is the perfect place to combine work, life and fun. The island offers so many opportunities to achieve the perfect work life balance. For example, SC Cowork offers a beautiful campus that can be used for Coliving. There is a fantastic pool, a bistro with delicious food and snacks as well as a great leisure program. The Campus is huge, so you have enough space to work on your own and have your own private space. But if you feel like meeting new people, working together or learning from each other, you will find enough like-minded people. There is something for everyone. You can share one apartment, but have your private room. You can cook together, work together or have fun together. Coliving with people from all over the world is pretty easy here at the SC Campus in Malta
They have a leisure program, which changes every week. There is a day and night program. You can relax at movie night, go out on a bar crawl in Valletta or try out a sushi workshop. There is also a language school on the Campus, so you'll find a lot of different cultures on the Campus. People from all over the world come together and talk about everything and anything. The Location is close to a bus station so you'll always have the possibility to explore the island by yourself. The most important thing at the SC Village in Malta is the community. There is always someone there for you. If you need help, there is a 24-hour reception and if you want to have fun, just walk outside your door and let it happen.

Flee from everyday life to let your creativity run free. A relaxed atmosphere increases your work potential and creates a balance with your social life. Join the family and make unforgettable memorieS at SC Cowork in Malta.