Top 6 books to read to improve your French

'Le Petit Prince' by Saint Exupéry:
This classic, published in 1943 in New York, is the most translated French book in the world . It tells the adventures of the Little Prince which begin on his asteroid named B612, where one day a beautiful and fragile rose grows and with which the Little Prince will become friends. The latter is extremely bored on his planet, so he decides to explore other, as yet unexplored worlds.
This book highlights the importance of friendship and allows you to look at the world not only with your eyes but also with your heart. If you are new to French, we recommend this book which is both easy to understand and interesting.
The Adventures of Tintin by Hergé:
If you prefer comics, the adventures of Tintin is THE perfect book! It tells the story of a young Belgian reporter, Tintin, who travels the world to carry out investigations and reports. The latter is always accompanied by his dog Snowy.
Reading the adventures of Tintin will make you laugh , make you want to travel but above all will allow you to improve your French . Cartoons are a good way to learn for beginners, especially thanks to the drawings that facilitate understanding.
For an Intermediate level
'L'ETRANGER' by Albert Camus:
Published in 1942, this book describes the story of an ordinary man, Meursault. Set in French Algiers, it follows the indifferent and detached Meursault, who attends his mother's funeral and later commits an inexplicable crime. The narrative explores Meursault's alienation from society and his apathetic outlook on life, questioning the meaning of existence and the consequences of actions. Camus delves into existential themes, absurdity, and the struggle to find purpose in an indifferent universe.
This thought-provoking masterpiece remains a powerful reflection on the human condition, providing a captivating exploration of the complexities of modern life.This book highlights many different themes: absurdity , justice , revolt and nature , which makes it very interesting. A good way to improve your level of French while having fun .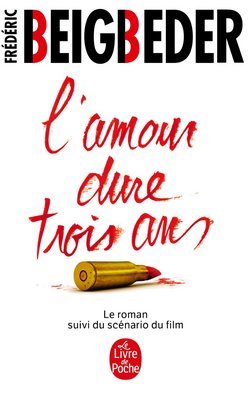 'L'amour dure trois ans' by Frédéric Beigbeder:
This book tells the love story of Marc Marronnier, a man from a good social background, who studied in a large Parisian high school and who now works in advertising. One day, he decides to marry Anne for love but all this quickly leads to a flood of disillusionment and obligations. A little later, he realizes that he did not marry simply to correspond to the codes of the bourgeoisie.
To fight against the boredom that seizes him, he therefore maintains a relationship with another married woman, Alice, whom he met at the funeral of his grandmother. One day, Anne finds out and asks for a divorce. The narrator thus finds himself extremely moved by the suffering of his wife and ends up broken. This book is a good way to improve your French.
'Monsieur Ibrahim et les fleurs du Coran' by Eric-Emmanuel Schmitt:
Moïse, an 11-year-old child living in Paris in the 1960s, meets Monsieur Ibrahim, the local grocer. They become friends and often chat together. It is thanks to this man that Moïse will learn to appreciate the little banal things in life...
This book will allow you to progress in French thanks to the many conversations exchanged and is very interesting. Indeed, it deals with values ​​and philosophical themes such as respect, well-being, happiness, friendship and learning about life.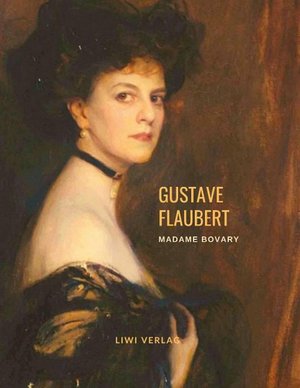 Madame Bovary by Gustave Flaubert:
This book is a well-known work of French literature and tells the story of Emma Bovary, the wife of a young doctor. To counter the boredom, the banality and the darkness of life, the latter maintains secret relations with two other men and lives beyond her means.
Deep in debt, Emma decides to end her life. This book raises the question of boredom, the confinement of one's own mind and social oppression. If you want to improve your French while finding yourself in a book, we recommend this one.
Learn languages with Sprachcaffe
We are sure that these French books will help you improve your French! Learning by reading allows you to stimulate your brain and visualize words. But you know what's even better? Go on a language trip and learn while laughing, meeting new people, discovering new countries and new cultures. With Sprachacaffe it is possible! Sign up and discover all our offers .