Save up to €400 with the Sprachcaffe Espresso Discount!
Save big on your next language trip! Unwrap our incredible discounts and make your dreams a reality. Don't wait; start saving today!
English Courses in Brighton for Adults
By the sea and within a busy city location, it is not surprising that Sprachcaffe Brighton is one of our most popular schools. It is a lively city and exciting to explore and our staff are always here to share their personal favourite local attractions.
With a population of over 160,000, many of them being students, Brighton is a multicultural mix offering both culture and heritage to enjoy alongside your English language studies.
Students can spend their free time enjoying water sports at the beach or walking in the beautiful Sussex Downs National Park. Alternatively, there is the famous Brighton Pier with its many rides and attractions or exploring the Brighton shopping Laines. The seaside holiday atmosphere can be experienced all year round, making Brighton a great British destination for language learning.
From class straight into the sea? That's possible at our language school!
Learn English in Brighton and London with Citykombo
International participants who all share a common goal: Learning English
Brighton is right by the sea and only 45 minutes from London.
What makes a language study trip to Brighton so special?
Learn English from experienced language teachers and discover one of Europe's most popular seaside resorts at the same time. With a language study trip like this, you invest in your future and also gain many incomparable experiences and useful lessons. You can also make new friends and explore the surrounding area together, which is ideal for hiking, for example, for nature lovers. Experience the many benefits that our English language courses in Brighton have to offer! Our language courses are wide-ranging and offer something for everyone. Whether you want to take a 2-week language course during the summer holidays, an exam course lasting several weeks, or a special business English course, Brighton is the right place for you.
---
Course Details for your language trip in Brighton
Before starting a course, students take our English language test which allows us to accurately place each student in a class with learners of a similar English ability. Our teachers aim to create a lively learning environment providing lots of opportunities to activate and practise the language. From interesting class discussions to reading, listening and grammar games, the lessons are designed to be enjoyable, entertaining and informative.
Wide range of language courses
Choose the English course that suits you best.
Effective learning in small groups
Learn with other participants who are at your language level
Competent teachers teach you English in a fun way.
Certificate of attendance
Receive our Sprachcaffe certificate at the end of the course
Our English course offer for students in Brighton
In the Standard Course you will learn English in 20 lessons of 45 minutes each and a maximum group size of 14 people. The minimum duration of the Standard Course is 1 week.
The intensive course consists of 30 lessons of 45 minutes each and can be recognised as educational leave. The maximum group size for the intensive course is 14 people and the minimum duration is 1 week.
---
Our language school in Brighton
Our language school in Brighton is only a 15-minute walk from the residence and is located in the heart of Brighton. Everything you need is within easy reach from here: First and foremost, of course, the nearby long beach promenade and countless shopping opportunities in the surrounding streets. Small parks and cafés around the school invite you to relax and spend time with your friends.
You will be taught in small groups of no more than 15 students. Our dedicated teachers specialise in making the lessons interesting and attractive so that you can really make progress. All teaching materials are provided for the duration of the course.
During the high season, some lessons take place at our summer school, about 30 minutes from the residence by public transport. However, the courses for the student language trips are mainly held in our buildings in Holland Road and Queens Road. During the summer months, you also have the opportunity to attend a college.
Spacious classrooms with full equipment
Drinks machine, restaurants and cafés nearby
Lounge, TV, backyard with seating area
The beach is only a few metres away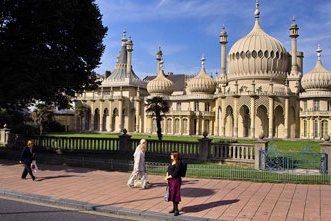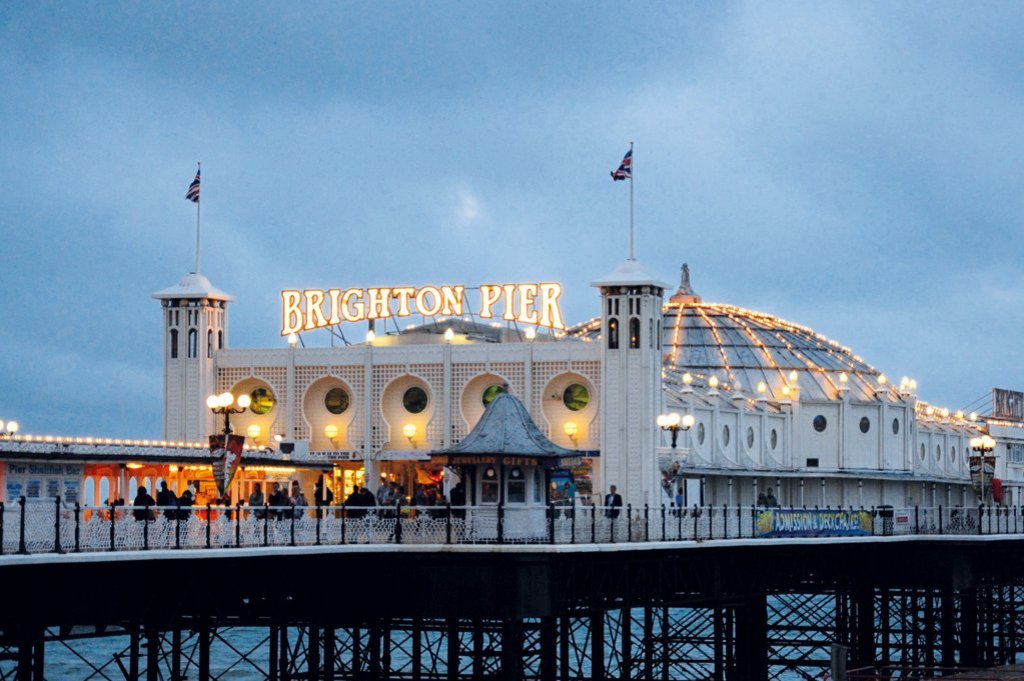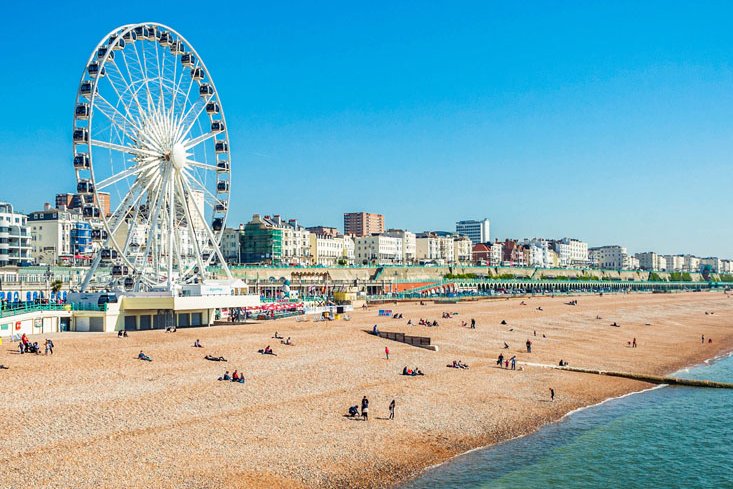 ---
Your accommodation during language trip in Brighton
Not only do you have a choice when it comes to the various language courses in Brighton, you can also select your accommodation according to your personal preferences. You can decide whether you would like to live with a host family during your language holidays in Brighton or with other language students from all over the world on the popular lower campus or in the residence.
Choose your accommodation
Choose between a host family, shared apartment or the University Residence.
Talk to locals or international participants.
The day of arrival is Sunday, the day of departure is Saturday.
All accommodation and host families have been carefully selected.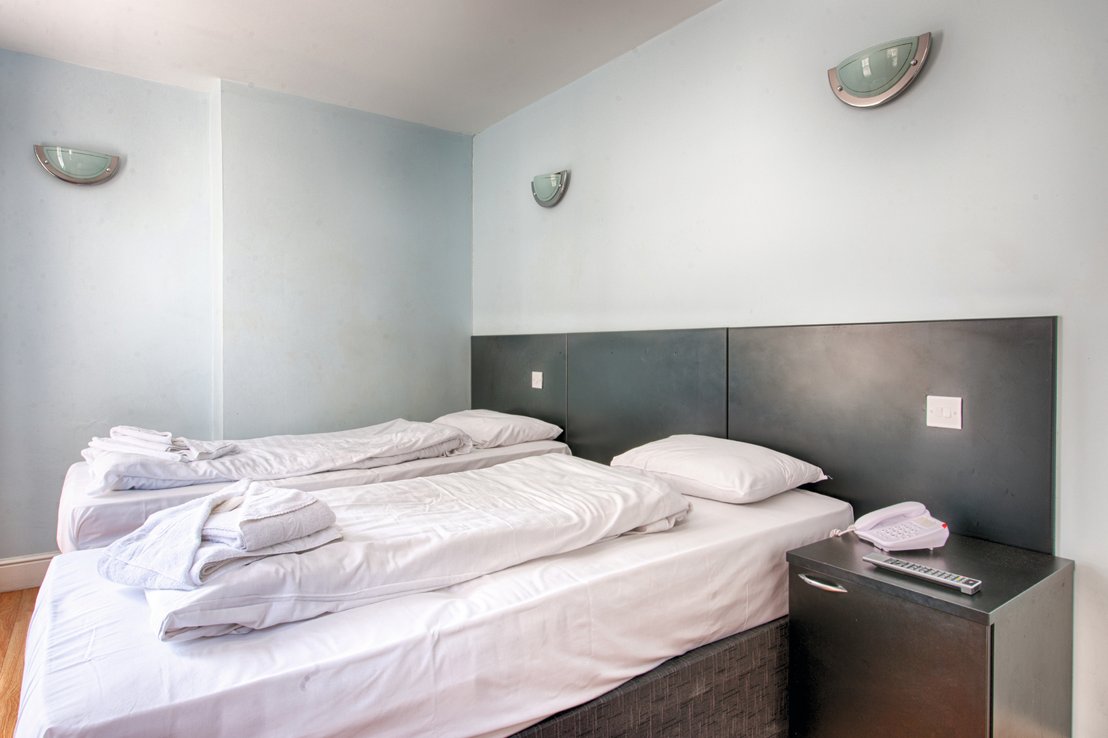 On campus
Own bathroom
Wi-Fi
Full board
The accommodation at the college in Brighton, like our residence, offers the opportunity to stay in the same building as the other language students. This means you can use the English you have learned straight away and make new friends. You will also receive full board here.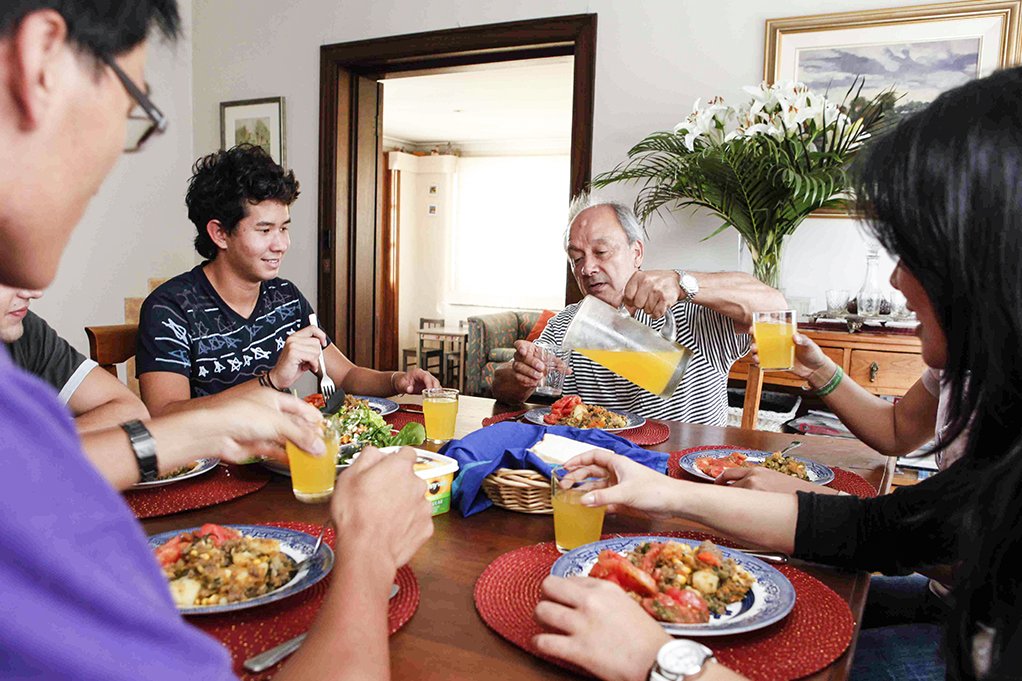 Rooms: Single or double room
Board: Half/Full board
Facilities: Typical of destination
Distance from School: Up to 50 mins on foot or bus
You will stay with a host family in a double room. As part of the full board, you will receive lunch as a packed lunch. Our host families are often not located directly in the city centre. We visit them regularly to ensure the quality of our selected families. You can always reach the school and the city centre easily by bus. You can also reach the school by bus. We cannot guarantee supervision during the journey, but our team members will accompany you to your bus stop.
---
Activities during your language trip to Brighton
Brighton was once the Royal Family's favourite holiday resort. It is now one of the UK's most popular coastal cities and a place every person travelling to the British Isles should experience. The relaxed seaside feel gives it the perfect holiday atmosphere, while the lively and modern club scene shows why Brighton is such a popular student city. Brighton has a number of excellent tourist attractions to excite every visitor: from sporting events in the city to casual walks along Brighton pier.
Royal Pavilion, Brighton Pier, British Airways i360, Brighton Museum & Art Gallery
Brighton Beach, walks along the promenade, shopping, concerts, sports activities
London, Worthing, Eastbourne
The most exciting sights in Brighton
If you're travelling to Brighton, you should visit this amusement pier! There are fish and chip restaurants, attractions, two arcades and a covered soft play. There's something for everyone here!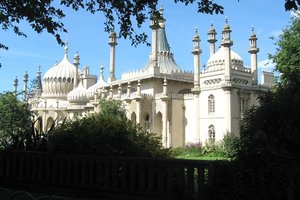 The Royal Pavilion is located in the centre of Brighton and was built at the time as a pleasure palace for King George IV. The architecture resembles the visual style of China and India. You should definitely visit this palace during your trip!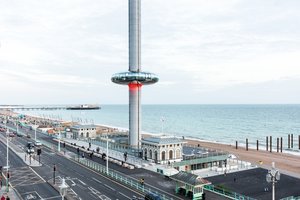 The British Airways i360 is a 162m high observation tower that opened on 4 August 2016. Here you have a 360-degree view of Brighton.
Discover all the highlights of England in our travel guide!
Below you will find an overview of annual events that are definitely worth a visit. Nothing at the time of your trip? No problem, this is just a small selection, Brighton has much more to offer. If you have any questions or suggestions, please do not hesitate to contact our staff at Sprachcaffe Brighton!
Brighton Festival: (May) The Brighton Festival is an annual festival for all art forms. It has been held in the spring since 1965 and is attended by over 500,000 people.
Great Escape Festival: (May) The Great Escape Festival is a three-day music festival featuring a variety of genres. Everything from rock to hip-hop to electronic music is represented.
Brighton Fringe: (May - June) A festival of diverse arts. Every year you have the chance to see some of Brighton's most local artists. Best of all, most of the events are free.
Artists Open Houses: (May and June) A very special experience: over 200 artists open their houses to the public. This opportunity comes twice a year.
Comedy Festival: (October) The Comedy Festival is a local and national festival of artists where you can expect a varied programme. The chance to see talented comedians is available in Brighton every autumn.
---
Prices and services for language trip to Brighton
With Sprachcaffe, everything you need for a successful language trip is included in the price. Accommodation, language course, placement test, language certificate and of course an unforgettable experience.
You can borrow the course material at the school for a fee of 5,00 GBP per week with a deposit of 30,00 GBP or purchase it.
Do you have a question or need some advice?
We are always ready to solve any doubts you might have!