Understanding the passé simple de l'indicatif: Formation and implementation
Le passé simple de l'indicatif or the future simple is used to express an intention to do something (a project) in the future but also to express the imagination (a supposition). Our simple and clear explanations accompanied by many examples will allow you to master the use and the rules of formation of the future simple of the indicative.
Usage of Le passé simple de l'indicatif
The simple future tense of the indicative is used to express a future fact/action , which has not yet taken place when we are speaking.
Formation of passé simple de l'indicatif in French
To form the simple past of the indicative, you must memorize the endings of the conjugated verbs. These vary according to the group to which the verb belongs.
Personal pronouns
1st group
2nd group
je/j'

-ai

voyageai
-is

atterris

tu
-as
voyageas
-is
atterris
il/elle/on
-a
voyagea
-it
atterit
nous
-âmes
voyageâmes
-îmes
atterrîmes
vous
-âtes
voyageâtes
-îtes
atterrîtes
ils/elles
-èrent
voyagèrent
-irent
atterrirent
Verbs in the third group have three ending patterns :
3rd group
1st model
2nd model
3rd model
je/j'
-is
compris
-us
courus
-ins
vins
tu
-is
compris
-us
courus
-ins
vins
il/elle/on
-it
comprit
-ut
courut
-int
vint
nous
-îmes
comprîmes
-ûmes
courûmes
-înmes
vînmes
vous
-îtes
comprîtes
-ûtes
courûtes
-întes
vîntes
ils/elles
-irent
comprirent
-urent
coururent
-inrent
vinrent
NB : The past participle of a verb can help you conjugate it in the simple past of the indicative. Attention ! It doesn't always work.
Example: See -> past participle: saw -> I saw, you saw, he/she saw, we saw, you saw, they saw.
The auxiliaries to be and to have are part of the verbs of the third group, but they have a particular conjugation which must be mastered since they make it possible to construct the past tense of the indicative of all the other verbs.
| | | |
| --- | --- | --- |
| | être | avoir |
| je/j' | fus | eus |
| tu | fus | eus |
| il/elle/on | fut | eut |
| nous | fûmes | eûmes |
| vous | fûtes | eûtes |
| ils/elles | furent | eurent |
Improve your French with Sprachcaffe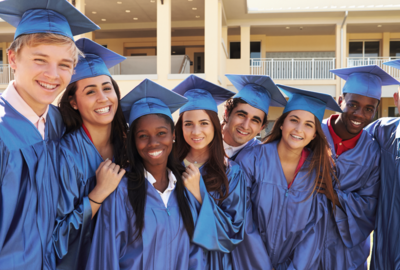 A Year abroad for high school students
Spend a unique school year abroad
Learn more »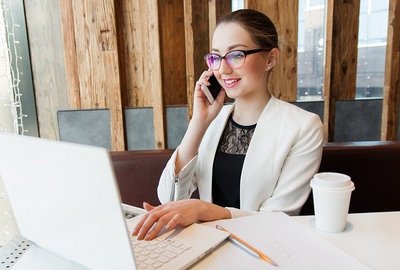 Learn French from the comfort of your own home with an online course
Learn more »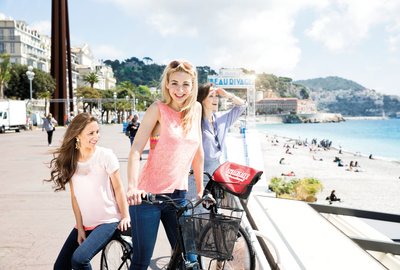 Learn French on a language trip
Learn French in a French-speaking country
Learn more »