Understanding le présent: Formation and implementation
Le présent or the present tense is one of the most frequently used tenses in French. It is used to refer to the present tense and sometimes to the future. Our simple, clear explanations and numerous examples will help you to master the use and formation of the present tense.
Usage of the present indicative
The present indicative is used in the following cases:
An event that takes place in the present or in a present situation. Example: J'ai 24 ans. (I am 24 years old.)
Action that occurs once, regularly or never occurs in the present. Example: Chaque année, il fête Noël chez ses parents. (Every year, he celebrates Christmas with his parents.)
Action that began in the past and continues in the present (unfinished). Example: Elle habite à Nice depuis sa naissance. (She has lived in Nice since birth.)
Action known or decided in advance in the present but will take place in the future (future temporal data). Example: Dimanche prochain, je pars à Madrid. (Next Sunday, I'm going to Madrid.)
Formation of the present indicative in French
To form the present indicative, you must memorize the endings of conjugated verbs. These vary according to the group to which the verb belongs.
Personal pronouns
1st group
2nd group
je/j'

-e

voyage
-is

atterris

tu
-es
voyages
-is
atterris
il/elle/on
-e
voyage
-it
atterit
nous
-ons
voyageons
-issons
atterrissons
vous
-ez
voyagez
-issez
atterrissez
ils/elles
-ent
voyagent
-issent
atterrissent
The verbs of the third group have three types of endings :
3rd group
Generic
-dre (except -oindre)

pouvoir - valoir - vouloir

(to be able - to be worth - to want)

je/j'
-s
fais
-ds
comprends
-x
peux
tu
-s
fais
-ds
comprends
-x
peux
il/elle/on
-t
fait
-d
comprend
-t
peut
nous
-ons
faisons
-ons
comprenons
-ons
pouvons
vous
-ez
faites
-ez
comprenez
-ez
pouvez
ils/elles
-ent
font
-ent
comprennent
-ent
peuvent
NB : The conjugated forms of the plural do not usually vary, but there are exceptions: aller, dire, faire...
The auxiliaries to be and to have are part of the verbs of the third group, but they have particular endings :
| | | |
| --- | --- | --- |
| | être (be) | avoir (to have) |
| je/j' | suis | ai |
| tu | es | as |
| il/elle/on | est | a |
| nous | sommes | avons |
| vous | êtes | avez |
| ils/elles | sont | ont |
Improve your French with Sprachcaffe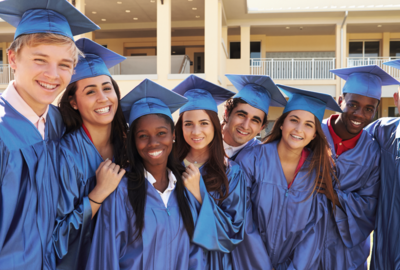 A Year abroad for high school students
Spend a unique school year abroad
Learn more »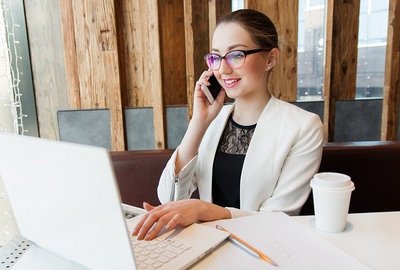 Learn French from the comfort of your own home with an online course
Learn more »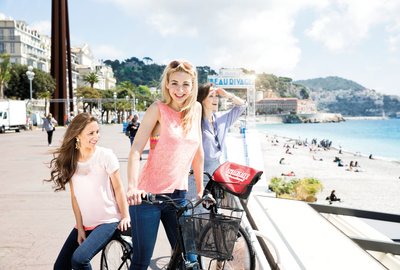 Learn French on a language trip
Learn French in a French-speaking country
Learn more »