10 Tips for Budgeting Abroad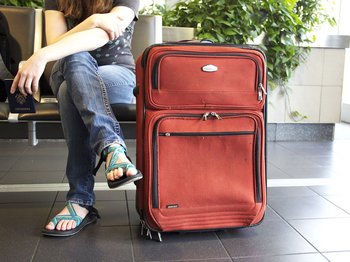 Number 1 - Plan Ahead
Yes, spur of the moment vacations are quite exciting but do you know what beats the adrenaline of a last minute rush? Knowing where you are going, when you are going and what you plan on doing whilst there! Not only does planning ahead alleviate a lot of the stress of traveling but it also almost always ensures cheaper options from flights to accommodation! You are more than likely going to find specials coming out around the 6 week mark so keep a lookout for the best deals with weeks to spare.
Number 2 - Browse for the best airfare option
Your national airline might feel like the best bet but be sure to look at a variety of airlines. For example compare your national airlines rates with that of your destination's local airline, you might be surprised at the deal you can get. Also keep an eye open for up and coming airlines, these airlines are trying to attract repeat clients and will often offer great deals and excellent customer service. Don't reject layovers without taking a closer look at the times and destination, who knows you might enjoy a break from the aircraft for a few hours to explore an exotic airport or even the surrounding city – visas permitting, of course.
Number 3 - Plan your days' adventures
Your plans don't have to be set in stone but by having an idea of the places you'd like to go and the things you would like to do you will have the opportunity to research admission fees beforehand. Also make sure you check for discount days, a lot of attractions offer special rates for students or even 2 for 1 deals. Some places even have a specific happy hour special where visitors can save up to 50% on tickets. Keep an eye out for these deals and make sure you have your Identity Document and specific cards proving that you qualify for those discounts.
Number 4 - Experience life as a local
Tourist hot-spots are always buzzing but not only are the prices almost doubled but the crowds can become a bit overwhelming, especially if you are traveling during a peak period. Save yourself the stress and the extra money by enjoying your destination as a local. Balance your touristy time with a more laid-back exploration of your surroundings; you will more than likely see the truly hidden gems of your destination while saving a lot of money and enjoying your vacation in a truly unique way.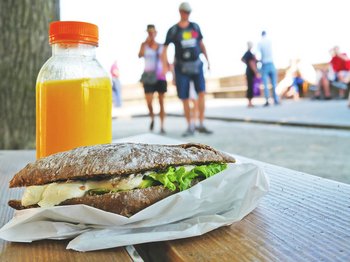 Number 5 - Prepare and pack your own meals
Who doesn't love a picnic? Find yourself a local supermarket and stock up on the snacks that you enjoy, these will cost a fraction of the price that you will pay at tourist kiosks. Bear in mind that dining out for every meal time will cost a lot more and can be quite tiring so keep easy to prepare meals at hand, most hotels have a microwave either in the room or on their premises so getting these meals warm and ready to eat won't be a hardship. Just bear in mind that attractions like amusement parks might not allow food to be brought in so keep in mind your plans for the day before packing a 5 course gourmet picnic basket.
Number 6 - Opt for public transport instead of taxis
While taxis are more convenient they are also a lot more expensive. Find out about the public transport in the area, most tourist destinations do have easily accessible public transportation which is inexpensive and authentic. If you do find yourself lost in a strange city then you can rest assured that a taxi service will be available to come to your rescue.
Also check out if the city you're in has a special card to travel everywhere by bus, tram or with the underground, something like a group card if you are several persons or a day-card to use during 24 hours. It is oftentimes much cheaper than buying a one-way ticket.
And finally if you have to go further and can't afford paying for the train, try also car-sharing, it's the best way to travel really cheap and to meet people!

Number 7 - Compare credit fees to foreign exchange
Some banks offer excellent swipe rates where as some banks might double or even triple their bank fees when swiping your card abroad. The key to deciding on the way to spend is knowledge, contact your bank and find out the rates they offer and then compare it to the cash fees involved with foreign exchange. Browse for the best time to buy your foreign currency and also be aware of the additional costs incurred by using a travel agency as opposed to your bank.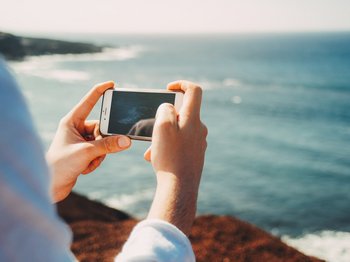 Number 8 - Get a local SIM/phone card
International roaming is expensive! Everyone knows that mobile phones are an essential part of daily living but enabling your phone for international roaming can set you back a huge chunk of cash. Buy a local SIM/phone card and let people know about your temporary number, this will keep you in contact with the people you need to be in contact with, without costing you a fortune! And no, you won't have to wait until you have Wi-Fi to finally send the last selfie you have just done...!
Number 9 - Shop where the locals shop
As mentioned above tourist shops can be a whole lot more expensive than the local chain store supermarket so make sure you stock up on your supplies at a local supermarket rather than the tourist kiosk just outside of your hotel. From groceries to toiletries and even gifts you will be able to find a bargain at the shop instead of breaking the budget.
Number 10 - Opt for budget hotels
If you are not planning on spending a lot of time in your hotel then there is really no need to splurge on 5 star accommodations. 3 or 4 star hotels or bed and breakfasts are great for budgets and still offer you a comfortable and relaxing place to call home for the duration of your stay. Keep an eye on your hotel's destination, while you definitely don't want to stay in the slums of the city you don't necessarily need to be in the heart of the hustle and bustle of tourist central.


TOP TIP: Keep an eye on your spending!
Writing down a daily spending allowance and recording everything you have spent will help you keep track of your money while giving you the opportunity to curb your spending or enjoying a little bit of luxury on your next outing.

Travelling does not have to be a huge expense, let these tips leave you with a little bit more in your pocket while not skimping on the things that really matter – making memories in a new and exciting destination! So what are you waiting for? Start planning the trip of a lifetime today!