Work and Study Abroad Travel Guide
Work, Study, Play – A First-Hand Look into Travelling Abroad
Main Working Abroad Options
Internships and Learnerships - If you have completed your studies you can apply to do an internship at an international organisation. Not only will this help you gain valuable experience but it will also allow you the opportunity to discover the world. Something to note - not all internships offer payment so finance is a point to be discussed.
Bridging-the-gap work experience - This option is ideal for school-leavers who want to experience the world before they settle down to study. Agencies specialise in these job placements which usually include work as waitron staff, office temping, promotional work, au pairing, hospitality and housekeeping. Work abroad agencies assist individuals with the entire process. From choosing a specific destination to outlining the criteria of work possibilities - agencies help with every aspect of the trip. Most agencies offer accommodation as well as job interviews or job placements. A number of the agencies specialise in specific jobs with au-pairing being a favourite amongst school-leavers. Au-pair agencies in particular set up various job interviews between families and applicants prior to their arrival and only finalise applications once a job placement has been finalised.
Volunteer Working Holidays - Developing countries and underdeveloped countries are always looking for English speaking individuals who are eager to offer English conversational and grammar classes for both children and adults. All that is required from you is a good standard of English and the ability to speak to groups ranging from 2 students to 25 students. Agencies dealing with volunteers usually use distance recruiting with most applications being handled on line and through live Skype interviews. Once the application is considered successful the agency will place the volunteers within their certain field in a destination of their choosing.
Cruise Liner Careers - Individuals who want to travel the world, meet new people and enjoy a wonderful working environment often look into working abroad on vacation cruise liners. Most cruise organisations hire recruitment agencies to handle the recruiting for front line staff; these jobs usually include hosting, hospitality, kitchen work and basic management. Hairdressers, beauty therapists and even personal fitness trainers are also in demand but training and experience are essential in order to fill these positions. Entertainers are also required but undergo strict recruiting procedures; applicants are required to submit a written portfolio, an audio-visual audition disc and will need to attend an interview/audition if they reach the second level of the application procedure. Before the application can be finalised they will need to undergo a full medical assessment, acquire a police clearance certificate and will usually have a strict training regime in place before they dock off for the first time. It is advisable for individuals interested in these positions to contact the cruise liner directly in order to find out the ideal agency to choose or if the organisation accepts direct applications. First impressions are of the utmost importance.
Conditions for Working Abroad
In order to be accepted into various work-abroad options there are conditions that need to be met:
Valid passport
Some agencies only accept applicants between the ages of 18 and 35.
Visa requirements must be met prior to departure; these differ from country to country.
If applying for specific mid-level positions a detailed résumé with an experience record will be required.
Internships & Learnerships will request academic records from all applicants. Relevant qualifications are required for certain positions.
Agencies require payment in full prior to departure with up to 50% required to secure your slot in the project.
Police clearance certificates are required. It is imperative that criminal records be declared prior to any arrangements being made; it is within the agency's rights to deny access to any individuals.
Successful applicants are required to prove that sufficient funds are available for the duration of their stay in their destination; this is usually a requirement for visa applications as well.
Applicants are required to undergo a full medical assessment prior to their application being approved.
More Information on Visa & Passport Requirements - Every country has different immigration regulations depending on your nationality. The United Kingdom is quite strict with regard to their visa requirements. Euro (EU) Passport holders do not require visiting or working visas when entering the UK. The UK has a number of working visas that are relative to the particular field, level and experience. These visas are divided into groups known as tiers, if you are required to obtain a visa for the UK you will need to select the tier visa that you will need, agencies will be able to assist you with all of the necessary information.
Tourists visiting some European countries will be required to obtain a Schengen Visa. The Schengen visa includes 25 European countries and is essential in order to be granted access into countries like France, Netherlands, Italy, Greece, Finland and many more. US citizens are granted access for a period no longer than 90 days; any stays that exceed the stipulated 90 day period will however require a long-stay visa which will permit employment for the duration of their visa.
What you can expect from a work-abroad agency:
Information on the destination, visa requirements, health requirements and advice on how to adjust to working abroad. While agencies do provide necessary information it is up to you to obtain the visa and all relevant travel documentation from the relevant embassies or agencies.
Accommodation, some agencies offer accommodation of anything up to 2 nights to 3 months. These usually take the form of flat-sharing or hostels.
Some agencies do obtain start-up jobs on your behalf while others may just set up interviews with employment agencies and prospective employers. It is your responsibility to provide a detailed overview of your qualifications and experience and find out what is expected of you in each role.
Bank accounts and Tax numbers. Most work-abroad agencies set up a local bank account on your behalf as well as a national tax number. This bank account is entirely your own and is merely opened on your behalf.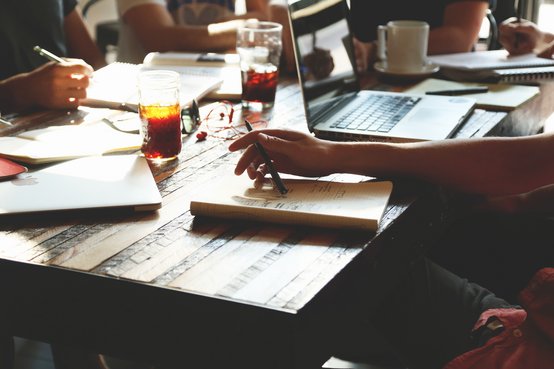 Not all universities offer exchange student options but there are other ways to experience studying abroad without a whole lot of hassle.
ISEP has been sending students abroad since 1979 and is one of the study abroad programs that make it possible for students to study at universities across the United States. Organisations like the ISEP help students register to further their studies further afield. These organisations assist with the course registrations as well as offer advice on how to get started on the planning process. Most study abroad programs do include students' residential accommodation, meals and course advisers that help make the process as simple as possible.
A Semester Abroad - Students who aren't ready to commit to studying abroad permanently are encouraged to try a semester abroad first. These semesters are conducted at one of the organisation's campuses while the students live in their chosen destination. This is the most popular form of student exchange and assists students in continuing their studies while enjoying a new destination - as well as a new academic university environment. Students are granted admission into a foreign university for 3 - 6 months (an average tertiary academic term) where they will continue earning credits for their major qualification. Agencies that handle exchange programs assist with the registration process, accommodation and other basic information about the destination. In order to apply students will have interviews conducted, their grades will be reviewed and some universities will request entrance examinations to be taken prior to the application being finalised successfully.
Semester Break Abroad - These programs are designed to be held during academic vacations and are ideal for students who want to use their vacation time to further their academic pursuits, obtain extra-curricular credits or learn a new skill. These courses can either contribute to the student's main qualification or it can be an additional course of interest taken abroad. Also known as Summer/Fall Programs these semester vacation programs include accommodation, registration assistance and course advisers.
Complete your Studies Abroad - Students can decide to attend or transfer to the ideal university for their qualification and profession. Students who decide to complete their entire qualification abroad can contact the university directly for information on accommodation, course registration and any other course related enquiries. This option is available for students who want to complete their entire qualification in a university abroad or can request an institutional transfer after the course has commenced. This option is entirely at the university's discretion and will have to handled directly through the relevant educational industries (i.e. home university, destination university).
Study Abroad and Exchange Student Organisations usually offer the following:
Information on the available program options, course information and university contact personnel.
Assistance with course registration with your destination university. If you are using an external agency to assist you with your studies abroad it is usually up to you to inform your home university of your plans, arrange for credit transfers and confirm the accreditation of your specific course-related classes.
Accommodation and full/half board. These accommodation options are usually school residences, flat shares or university residences.
Course Advisers to offer assistance and advice.
Social activities and a variety of cultural excursions to enhance the experience.
Requirements
Students are required to have completed their secondary education with university exemption. Academic records will be requested.
A valid passport
Visa
Students are required to have met the institution's entrance requirements which will differ from university to university. This may be in the form of an entrance examination, detailed application or interview.
Police clearance certificates may be required before admission is granted into a specific educational institution.
Student Visas
Visa requirements differ depending on your intended destination as well as your nationality. While agencies do advise you on the process required as well as any other travel regulations, it is up to the student to acquire the necessary visa and travel documents. Students intending on studying at a foreign learning institute will require a valid passport to travel as well as a student visa and permission to study from the relevant authorities, this is however dependent on the destination. In order to find out whether or not you need a student visa in order to complete your studies it is advisable that you consult the immigration authorities of your intended destination or consult an immigration/travel agency.
Health Requirements & Regulations
Some destinations require tourists to receive vaccinations prior to their arrival. For instance, students intending to study in some regions of South Africa and other African countries are encouraged to take anti malaria pills or other malaria prophylaxis. It is essential that tourists and students who intend travelling to remote destinations consult their medical practitioners beforehand as well as find out the health requirements of their destination.
Holiday Abroad
From backpacking to organised group trips and solo explorations, as a tourist the opportunities for adventure are endless! Whether you want to discover Europe as a cultural explorer or you want to enjoy a backpacking trip across the states of the USA, there are a million and one ways for you to discover the world and gain valuable life experiences along the way.
Types of Holidays Abroad
Backpacking – Plan a globetrotting, city skipping tour where you will meet like-minded adventurers and enjoy experiences that will embed themselves in your memory for the rest of your life. Enjoy the excitement of discovering a variety of different cities, living in true backpacking style and making the most of the authentic hostel accommodation experience.
Group Tours – From Gap Year Tours of Europe to Contiki Tours in the Mediterranean – there are variety of group tours especially designed to suit every tourist. Organised tours are perfect for individuals who want to enjoy every element of a destination while meeting new people and experiencing a unique worldly culture. Organised tours allow tourists to enjoy the famous attractions of a destination as well as a few of the lesser known hidden gems of a region.
Solo Explorers – Travelling does not have to be experienced in a crowd in order to enjoy the wonders of the world at large. Solo explorers have the freedom to choose and plan their own itineraries as well as alter their plans as it suits them. While some hotels do offer prices on a "per person sharing" rate there are accommodation options that focus on individuals travelling alone. Travelling alone also makes booking airline tickets easier as travellers can opt for stand by fares and make the most of last minute cancellations.
Language Trips Abroad – Have you ever wanted to learn a foreign language but never got around to signing up for the local classes? Combining a language course with a vacation abroad is the perfect way to broaden your horizons while acquiring a worthwhile skill. Organisations such as Sprachcaffe Languages Plus specialises in destination language courses affording you the opportunity to learn the language from the classroom to the streets of your surrounding cities. These language trips are available to students (16 years and older) as well as to adults and corporate professionals. Most language courses are held over several weeks with students/tourists having the freedom to decide upon the ideal course duration to suit their needs. 6 weeks is the most favoured course length with some courses lasting up to 3 months.
Cruise Liners – From trips to nowhere to luxury 6 month cruises around the world and everything in between – cruises are a luxurious and exciting way to experience the world. With meals, entertainment and accommodation all taken care of from the moment you board a luxury cruise liner your holiday begins from the moment you arrive. Whether you are using the cruise ship as a means to get you from point A to point B or you plan to enjoy your vacation aboard these magnificent vessels there is a cruise option that will suit your needs perfectly! Most cruise ships have everything from swimming pools to day spas and fully equipped gyms making it a well-rounded holiday experience, make the most of the balcony views and meet new people. Cruise packages do not include flights or transfers to the departure dock, alcoholic beverages on board or some activities (i.e. gambling) while all meals are catered for as well as entertainment making it a perfect choice for families, couples, students and solo travellers. Most packages do include shopping opportunities and stop-offs so be sure to have your foreign exchange ready or simply do an exchange on board. From 3 day excursions to 6 month splurges a vacation aboard a cruise liner is undeniably an unforgettable way to experience the world.
Group Tours and Travel Packages Includes:
Flights * inclusive in some packages
Accommodation * an average of 3 star accommodation options including bed and breakfasts, hotels and chalets. **Luxury options are available and offer 4 star, 5 star and 5 star + accommodation options.**
Breakfast and dinner, drinks not included
Queue skipping tourist attractions
Cultural and adventure excursions *some entrance fees are not included in the package deals
Tours and transport
Travel Insurance, some organisations do include travel insurance in the package while all tour organisers do insist on it.
Language Trip Abroad Packages includes:
Accredited language courses conducted by professional language teachers.
Course materials
Accommodation
2-3 meals daily
Some group activities and excursions
Airport transfers
** Flights and transport fees not included in the package**
***Visa letters will be charged for but may be essential for a successful visa application***
Requirements
Valid passport
Visa
Travel Insurance
Health Insurance
Proof of sufficient funds (visa requirement)
If you are looking at exploring the world at large why not take a closer look at what Sprachcaffe has to offer! From language courses to working holidays – your dream adventure might be closer than you think! There are an overwhelming number of opportunities out there waiting to be discovered so what are you waiting for?