Series and movies for learning Spanish: How to improve your Spanish in an entertaining way.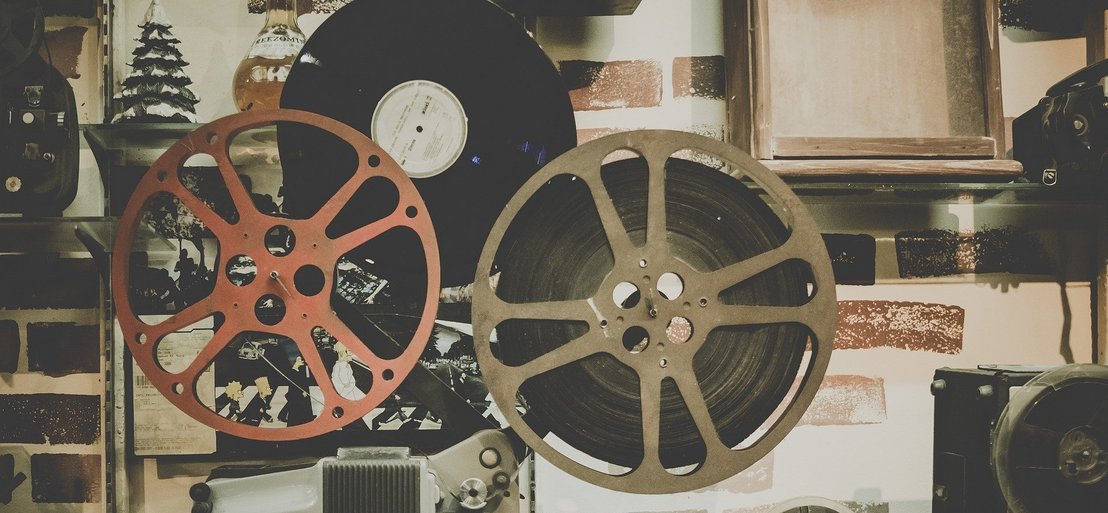 Improve your Spanish with entertainment
Maybe watching a series or movie on Netflix or Amazon Prime can be considered free time, right? Even though you probably do it in your free time (no boss would want to catch you watching a series during your working hours), watching a series or a movie to practice a foreign language can be quite a challenge, even with subtitles. This way of practising a foreign language (in this case Spanish) is very effective, at least in terms of listening and reading comprehension, and you will notice a relatively quick improvement in relation to the time you are exposed to the language. To help you quickly find the right Spanish movie or series to learn Spanish, we have compiled a list of the 10 most watched films and series so that you can improve your Spanish with the series or film of your choice. Let's go!
1. La casa de papel (Haus des Geldes)
An organised gang of thieves sets out to commit the heist of the century at the Fábrica Nacional de Moneda y Timbre. Five months of preparation are reduced to eleven days to successfully pull off the big heist. This is perhaps the most famous series in the world filmed entirely in Spanish. If you plan to live in Spain one day (or if you already do), you will certainly have to familiarise yourself with the Spanish accent, which sometimes forces even native Spanish speakers from latinamerica to turn on subtitles in order to clearly understand everything that is said. And that's just as well, because Hispanics by nature tend to speak so fast that you don't even notice how many words they say in a single sentence.
Suitable for young people aged 16 and over.
Spain, 2017 - 2021.
In the Roma district of Mexico City, two maids help a mother raise her four children when her husband is away for long periods of time. One of the young women, Cleo, takes care of the children as though they were her own, even though she is going through a difficult period. This is undoubtedly one of the best Latin American movies ever produced and created. With 3 Oscars, 2 Golden Globe Awards and 4 BAFTA Awards, it is an icon in Latin America and a film you must see if you are learning Spanish.
Suitable for children aged 12 and over.
Mexico, 2018.
Macarena is a fragile and innocent young woman imprisoned for embezzlement and awaiting her trial. In prison, she will enter a perilous and completely unfamiliar world that will force her to evolve through violence. If you've seen Orange is the New Black and liked it, this series is likely something you might want to watch. Here, the Spanish protagonists are wearing yellow. The series is one of the TV series that has received the most positive criticism and is a huge success. Vis a Vis tells the story of Macarena and her entry into prison, where she meets good and bad people as well as plenty of trouble. A good series to learn Spanish, especially colloquial expressions that are far from the Spanish of times past. If you have already seen La Casa de Papel, you will surely recognise Nairobi (Alba Flores) in the role of Saray Vargas.
Suitable for young people aged 16 and over.
Spain, 2015 - 2019.
A young Colombian teenage girl may be her family's last hope when she discovers that the magic of Encanto, an enchanted place that blesses children with unique talents, is in serious danger. Disney's beautiful Colombian animated film takes us into a colourful and diverse world that echoes the magical realism of Colombian Nobel Prize winner Gabriel García Márquez. The Madrigal family spends their days in the huge family house, and all the members have superpowers, except the main character. Winner of the Oscar and Golden Globe for Best Animated Film, this film showcases the rich Colombian culture, proverbs, food, music, beliefs and also historical events in Colombia.
Suitable for all audiences.
Colombia, 2021.
Las Encinas is the most exclusive and sophisticated school in Spain, a place where upper-class children study and where three lower-class teenagers have just been taken in from a dilapidated public school. This series is a novelty in every way as it openly addresses dificult issues, such as homosexuality among teenagers and drug abuse. This series will certainly help you to practice your Spanish, but also to get to know the slang and new expressions that are common among young Hispanics these days.
Suitable for those over 16 years of age.
Spain, 2018 - 2022.
Miguel is a young boy who dreams of becoming a musician, but his family forbids him to do so because his great-great-grandfather, a musician, abandoned them. Miguel's family has planned for him to become a shoemaker and thus learn the traditional profession of the whole family. On Día de Muertos, Miguel manages to enter the land of the dead by accident. He can only leave the land of the dead, however, if a deceased relative gives him his blessing. His great-great-grandmother, who he meets in the land of the dead, refuses to let him return to the living unless he pledges to give up his dream of becoming a musician. For this reason, Miguel flees from her and sets out to find his great-great-grandfather ...
Suitable for all audiences.
Mexico, 2017.
Shortly before the stock market crash of 1929, the first national telephone company started its operations in Madrid. Many women hope to get a job there, which not only represents a profession but also the progress and modernity of the time. One of the themes of this series is friendship, demonstrating how the protagonists stick together and support each other at all times, in spite of all the difficulties that emerge. Another important theme is the struggle for equality, as we can see time and time again how they strive to make it obvious that both sexes have equal rights.
Suitable for people over 16 years old.
Spain, 2017 - 2020.
This film by Spanish director Pedro Almodóvar, starring Penélope Cruz, is about Manuela, a woman who experiences a severe stroke of fate and decides to escape the present by retreating into the past. She travels to Barcelona, where she became pregnant eighteen years ago. She sets out to find Esteban, the father of her child, who never knew that Manuela had become a mother. This is the first Spanish film to win both the Golden Globe and the Oscar, and the only one to win both awards and the BAFTA, as well as 2 awards at the Cannes Film Festival.
Suitable for those over 18 years of age.
Spain, 1999.
Netflix takes on the Medellín cartel in "Narcos", following the rise and fall of Colombian drug lord Pablo Escobar and the DEA agents who tried to capture him. Narcos tells the story from two perspectives. On the one hand, the story is told from the point of view of Escobar himself and on the other, the viewer follows the events from the perspective of Steve Murphy, a DEA agent from the USA who was sent to Colombia to take action against the Medellín cartel. While Narcos tries to tell the story as close to real events as possible, it occasionally falls into typical Hollywood themes like American Heroism. Nevertheless, Narcos is a good series when it comes to learning Spanish with an engaging plot.
Suitable for teenagers aged 16 and up.
United States, 2015 - 2017 (set in Colombia, 1973 - 1998).
10. El laberinto del fauno
In 1944 Spain, young Ofelia and her sick mother arrive at the home of her mother's new husband, a sadistic officer intent on putting down a guerrilla uprising. While exploring an ancient labyrinth, Ophelia meets the faun Pan, who tells her that she is a legendary lost princess and must complete three dangerous quests to gain immortality. Winner of 3 Oscars, 3 BAFTA awards and 7 Goya awards, this is a must-see film if you want to improve your Spanish.
Suitable for young people aged 16 and over.
Spain and Mexico, 2006.
Some final thoughts on learning Spanish with films and series
We all know that thanks to digitalisation and the technology available to us, new methods and ways of learning a language are emerging almost daily. That's why we should take advantage of platforms like Netflix, Disney+ or even just the internet, because they are essential factors for mastering a foreign language. Not everything you learn has to be boring and monotonous, you can also practise a language with fun and relaxation in your leisure time. It is crucial that you don't lose your motivation and that you pay attention to the new vocabulary you come across. We are sure that with every new spanish movie or series you watch, you will learn many new words, phrases and grammatical structures.

So pick your favourite series and/or film, relax on your sofa and start improving your Spanish!

If, on the other hand, you're more of a face-to-face type of person, we recommend our Spanish language trips.