Last minute summer offers - Celebrate the 40th anniversary of Sprachcaffe 🥳
Take advantage of our last minute offers and celebrate with us our 40th anniversary in our language schools in England, Germany and Spain and save 40 € per week!
English Courses in London for Adults
One location that is synonymous with the English language is undoubtedly England's capital city – London !
With English culture everywhere - in every black cab, double-decker bus and the world renowned red telephone boxes - London has a style that has to be experienced by everyone at least once in their lives. From the regal presence that surrounds you as you walk along the buzzing city streets to the historical architecture that bedazzles every visitor, no tourist will ever leave London disappointed. With the abundance of nationalities that walk London's streets, you'll hear a new language daily - everybody can find a little piece of home in the world's most visited city.
From museums to special art exhibitions as well as iconic landmarks, London has an abundance of sights to behold which give our students plenty of opportunities to experience English where the language was born and experiment with their newly acquired English skills in a relaxed and spontaneous environment.
London combines a cultural past with a vibrant modernity.
English courses for your personal needs and every language level
International participants who all share a common goal: Learning English
Countless sightseeing, shopping and cultural highlights
Explore London's renowned landmarks and view London in all its panoramic glory from the London Eye whilst testing out your latest knowledge of the English language. Whether you're a lover of the natural beauty found in lush green parks - there are 3,000 in London, and our personal favorite is the enormous Richmond Park - and along the banks of the River Thames or if you're more taken by the iconic architecture adorning such wonders as Tower Bridge, you have the freedom and time to explore and embrace the overflowing culture in London.
Let London into your heart as you learn a lifelong skill and embrace the history and beauty of England's capital city while immersing yourself in the modern, metropolitan atmosphere.
What makes a language study trip to London so special?
London, the capital of the United Kingdom of Great Britain, is a multicultural melting pot and at the same time as typically British as you can imagine - this is what makes a language study trip to London so appealing. The city is not only characterised by cultural highlights, but also by its history, architecture, nightlife and culinary diversity. With Sprachcaffe, you can immerse yourself in the spirit of the mighty metropolis and experience life in London. We offer a wide range of language courses for your language study trip to London. An integral part of every stay is using what you have learned in everyday life. The communicative atmosphere at the language school makes it easy for you to strike up conversations and make new friends.
---
Learn English at a language course in London
In our language courses in London, you will meet participants from all over the world. In this cosmopolitan atmosphere, learning English will be easy and you will quickly notice your progress. You will also be helped by our motivated and qualified teachers, who are specially trained for your teaching success. Your language study trip to London is guaranteed to be a success.
Wide variety of language courses
Choose from different course models for your English course
Effective learning in small groups
International participants learn English together
Certificate of attendance at end of course
Receive our Sprachcaffe certificate after your course
Preparation for TOEFL or Cambridge Certificate
We make you fit for an official English certificate.
English Courses in London Overview
In the Standard Course you will learn English in 20 lessons of 45 minutes each and a maximum group size of 14 people. The minimum duration of the Standard Course is 1 week.
The intensive course consists of 30 lessons of 45 minutes each and can be recognised as educational leave. The maximum group size for the intensive course is 14 people and the minimum duration is 1 week.
The Super Intensive Course consists of 40 lessons of 45 minutes each. The minimum duration is 1 week and it can be recognised as educational leave. The group size is limited to 14 people.
With individual lessons, you can choose the topics relevant to you in 10 or 20 lessons of 45 minutes together with your teacher. The minimum duration is 1 week. Optionally, another person can take part.
Our courses are the ideal way to prepare for the TOEFL or IELTS. The course length is 20 to 30 lessons of 45 minutes each. The minimum duration of the course is 12 weeks and the group size is limited to a maximum of 15 students. Additional exam fees apply.
Maxi Group Afternoon/Morning
In maxi group courses, you will learn English in 20 lessons of 45 minutes each per week and a maximum group size of 18 people.
To participate in a language course for adults, you must be at least 18 years old. If you are 16 or 17 years old and interested, we can check the possibility of participation for you. You don't have to worry about the teaching material beforehand: You can simply buy them at the language school or borrow them for a fee.
Didn't find the right English course at our language school in London? Sprachcaffe organises English lessons for many different requirements. Here you can find an overview of all the language courses we offer.
---
Our Language School in London
The London language school has 9 well-equipped classrooms. A lounge with coffee machine is located right next to the reception. The reception is always manned, so that you will always find a contact person there. The language school also has common rooms for concentrated or communal learning and a library where you can borrow English-language books. Our courtyard/garden invites you to linger and have a nice get-together.
TheSprachcaffe Language School in London provides a wide range of language courses. Classes are limited to 15 students per class to ensure a student-centered learning experience with knowledgeable and skilled English language teachers.
Located in the West London borough of Ealing
Well-trained teachers for your English course
The ideal atmosphere to learn English, of course with free Internet access.
Numerous recreational and sightseeing opportunities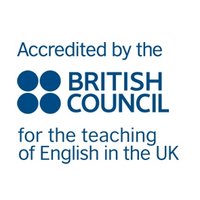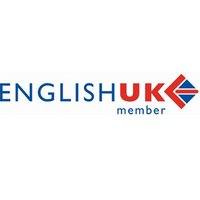 ---
Accommodation during your language study trip to London
For a language course to be as enjoyable as possible, you'll need the right accommodation. It's your place to retreat, where you can review everything you have learned and experienced, and make new plans for the rest of your stay in London.
We offer one type of accommodation in London for you. This gives you the chance to get talking to other people - locals and other students - and practising the new English skills you'll learn in class.

More information about accommodation for language travel »
Choose your accommodation
Stay with a host family or in a flat
Use your new language skills in your accommodation as well
Arrival day is Sunday, departure day is Saturday
Your flat and host families will be carefully selected
Single or double room
Half board
20-35 minutes on foot or by public transport
Typical national standard
---
London is the exciting, trend-setting and ever-changing capital city of England and the United Kingdom. As well as being one of the world's most important business and financial centers, London also has a significant influence on world politics, education, entertainment, media and fashion. In addition to having one of the most extensive transportation systems in the world, this huge city is also one of the most diverse cities on earth. You will not only fall in love with the London Eye, the Big Ben and the Tower of London but with much more!
London Eye, Buckingham Palace, Tower Bridge, The British Museum, Big Ben, Trafalgar Square
A legendary mix of restaurants, parks, shops, museums and nightlife
Cambridge, Oxford, Gymbox Ealing, Gunnersbury Park Museum, Pitzhanger Manor & Gallery
Shopping, nightlife and culture in England's hip capital city
The English capital London is one of the top travel destinations in Europe - and not without reason! In the trendy metropolis, one sight follows the next. Discovering London means experiencing London at the same time. Visit the Royal Family's Buckingham Palace, stroll through Hyde Park and past Big Ben or take a ride on the London Eye! You can also visit the world-famous Madame Tussauds or take a trip to Notting Hill. You might even spot one of the many stars who live here! Be sure to visit the National Gallery and Trafalgar Square.
In a metropolis that stands for lifestyle and new trends like no other, a little shopping is of course a must. Start your shopping trip at Piccadilly Circus and enjoy an ale in the evening with a visit to the pub. London's nightlife offers countless possibilities: Festivals, comedy clubs and discos are just a few examples of the wide and varied range on offer.
Sample schedule for your trip to London
In the morning:
Placement test / First language lesson

In the afternoon:
Getting to know the group

In the evening:
Free time
In the morning:
language course

In the afternoon:
Excursion to Parliament & Big Ben

In the evening:
Free time
In the morning:
language course

In the afternoon:
Free time

In the evening:
Musical: "Lion King"
In the morning:
language course

In the afternoon:
Visit to Kew Gardens

In the evening:
Free time
In the morning:
language course

In the afternoon:
Free time

In the evening:
Night Out in London
Full day excursion to Stone Henge

or Free time
Full day excursion to Oxford

or Free time
Please note that the activities of our sample week are only recommendations for the course of a language trip. Excursions, times and activities may differ from your language trip and may incur additional costs.
The most exciting sights in London
The London Eye is the tallest Ferris wheel in Europe, standing 135 metres high. This Ferris wheel should definitely be on your to-do list during your trip to London, because you can enjoy a wonderful view from here.
Tower Bridge is definitely one of the most beautiful bridges in the world and connects Tower Hamlets and Southwark. From here you can enjoy a beautiful view and learn about the history of the bridge at the same time!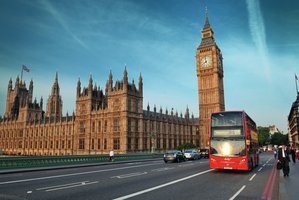 One of London's most famous landmarks is definitely Big Ben. It is the House of Parliament and also the Elizabeth Tower. Especially in the evening you should admire the tower, because then the clock lights up.
Below you can get an overview of the annual events in London that are worth a visit. If there is nothing on at the time of your trip, don't worry: this is only a small selection, as London has a wide range of events to offer. If you have any questions or suggestions, please do not hesitate to contact our staff at Sprachcaffe London!
Greenwich+Docklands International Festival: (June - July) The Greenwich+Docklands International Festival offers outdoor theatre, dance, circus, art and music for all ages. Experience one of the biggest arts festivals in London! The festival takes place in the boroughs of Royal Greenwich and East London.
Notting Hill Carnival: (August) The Notting Hill Carnival is a real experience. With over 1 million visitors, it is the biggest street party in Europe and one of the biggest carnivals in the world! This colourful festival will captivate you too.
London Design Festival: (September) Discover the fascinating world of design at the London Design Festival. For one week, you'll find highlights from design artists from all over the world at various venues in London.
Chocolate Show: (October) A must for all chocolate fans, truffles, bars, brownies and cakes galore await you at the Chocolate Show! It's the biggest celebration of the country's favourite sweet treats!
Winter Wonderland: (November-January) Hyde Park is home to Winter Wonderland. It is the best way to experience London in the run-up to Christmas. You can skate to live music, see a circus performance, take to the skies on the Giant Observation Wheel, ride a carousel or rollercoaster and take part in an ice sculpture workshop!
---
Prices and services for language trip to London
With Sprachcaffe, everything you need for a successful language trip is included in the price. Accommodation, language course, placement test, language certificate and of course an unforgettable experience.
You can borrow the course material at the school for a fee of 4,00 GBP per week with a deposit of 35,00 GBP or purchase it.
Do you have a question or need some advice?
We are always ready to solve any doubts you might have!