5 Apps to Download to Learn Languages
Learning a new language nowadays is much easier than it was before. First, there was the Internet; and then everything that comes with it: computers, phones, tablets, etc. The possibilities to learn a new language are endless! Having a positive attitude will take you far.
"Learning a new language is too expensive"
The good thing with those mobile Apps is that they are FREE. A simple download on your phone and off you go! You have access to everything you need to learn the language you want!
"I don't have time to learn a new language"
There are different ways to "find time" in your everyday life: you take the tram or underground in the morning and in the evening? You always have to wait at the doctor's? You are queuing for your administrative papers? Your partner is late for your date at the restaurant? Mobile Apps give you the opportunity to practice your language EVERYWHERE and EVERYTIME you want it.
We collected for you 5 Apps to learn languages online. Each one of them offers something special so that you will find the App that is made for you! You can download them all online for free.
Check them out now !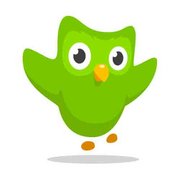 Duolingo is a fun app. You have several different lessons, all corresponding to different levels. Each lesson brings you new words and ask you to write, listen to words, or select correct answers. Pictures are also included when introduced to a new word.
Every success make you win ingots with which you can "buy" options like timing an exercise or being given a quiz to test your level.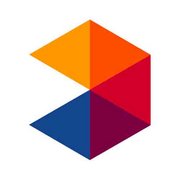 Memrise, as its name reveals it, is an app helping you memorise words and sentences. You will work quite a lot on repetitions, either by choosing the right answer or by writing. At the end of each session, you will get a list showing you which words you learnt quite well and which one were more difficult for you according to your answers and also to you rapidity! You don't want to lose time with Memrise...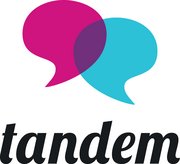 Improving your language skills is fun when you have someone interesting to chat with! 2 million Tandem partners worldwide help each other reach their language goals. They use instant messaging, voice clips, pictures and video chats to communicate, while enjoying smart messaging features like in-app translation and correction. For extra help, there are certified tutors on hand for some more intensive one-to-one lessons.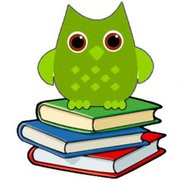 This app is a word game app. It could be described as a kind of dictionary: a word is given as a flash card and you need to find the correct definition. You also have the possibility to hear words and repeat them out loud. The app is supposed to be designed for words lovers who enjoy such games as Scrabble, Crosswords or even Hangman. It is mainly thought to enlarge your vocabulary.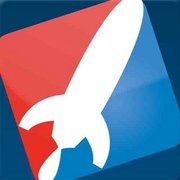 With Rocket Languages, you will be able to practice the language. The exercices make you repeat and record yourself and you have access to several audio lessons. You can even download them directly on your phone to work later if you want.
Note that with Rocket Languages, only full members have access to a complete module, which means you will have to pay to listen to everything.
Using mobile Apps as tools
Note that those mobile apps will help you learn a basic language and useful vocabulary, but do not expect to become completely fluent in the language you are learning. Learning a new language is, above all, learning how to communicate with people. Using mobile apps to learn a language will help you get into the language, discover its pronunciation and grammar, but there are limits to such tools.
Never forget that a language is supposed to be spoken, or at least help you talk to other people to have a conversation. Do not fall too much into the online world but instead explore the world or at least use the languages you know all the time in your "real life"! Listen to music in the langue you like, watch movies in O.V, find native partners to talk to, go abroad and travel to a place where the language is spoken, and so on.
But as a start, go and discover those magical tools !