Study English in USA for Juniors
The "land of the free" and "home of the brave" is just a click away with Sprachcaffe. Imagine a place where everything is bigger, brighter and louder and where anything is possible! Our English courses in the USA offer you the perfect opportunity to experience the United States in all its glory, while embarking on a journey that will not only leave you with life-changing language skills, but also unforgettable memories and a great influence on your dreams and aspirations for your future.
As a young adult, the possibilities are endless in the USA and, while enjoying an English course in the comfort of one of our many schools, you will feel inspired to explore the many incredible destinations while absorbing every element of the English language and making friendships that will last a lifetime!
Spend an unforgettable time in the Land of Freedom, Opportunity, and Positivity
The world's biggest melting pot
50 states, 330 million people, one common language
Choose between our amazing language schools in New York, Boston, and Los Angeles
Our English Courses in the USA
Whether you want to experience the English language in "The Big Apple" as you embrace an energetic big city vibe or if you just want to enjoy the land of fame and fortune in LA, our schools will give you the perfect base for an unforgettable adventure in one of our awesome destinations in the USA.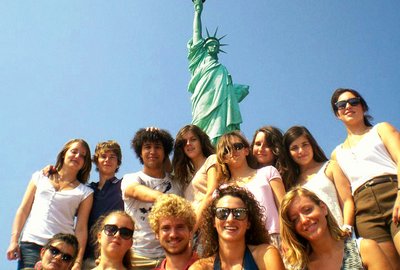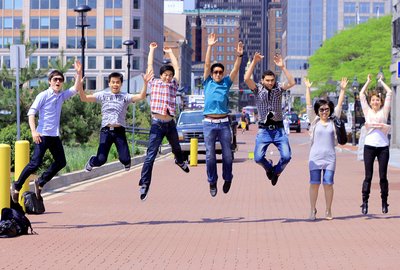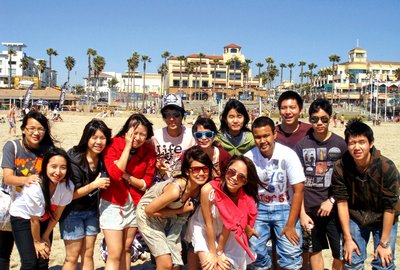 Learn English in Los Angeles
Learn English in the well-known metropole in sunny California
More information »
Whether you want to brush up on your English skills or learn the language from scratch, our schools in the USA will guarantee an unforgettable language and travel experience!
Why Learn English in the USA?
The days of old fashioned language learning are over. With Sprachcaffe, you don't just learn a language; you experience it naturally, and where better to do that than in "the land of opportunity" – the USA. Choose between some of the most incredible travel destinations as you learn English, create unforgettable memories and make friendships that will last a lifetime with students from all over the world! Let's get together and talk in the United States of America.
Do you have a question or need some advice?
We are always ready to solve any doubts you might have!