Save up to €400 with the Sprachcaffe Espresso Discount!
Save big on your next language trip! Unwrap our incredible discounts and make your dreams a reality. Don't wait; start saving today!
English Courses in London for Juniors
The pace in London feels a little faster than most other cities. This large, international city on the Thames never stops to take a break. In London, visitors get the chance to see today, what will be modern in the rest of the world tomorrow. Explore this enchanting capital city with its mix of history and modernity, tons of attractions, hundreds of cultures and an incredible variety of people, hidden cultures and scenes, and all the charm and glory of London during an English course for young people.
A student language study trip to London combines British culture, world-famous sights and a modern lifestyle.
Meet students from all over the world in international groups with trained English tutors and effectively improve.
Fully organised leisure programme, accompanied activities with our team team and on request also with flight accompaniment.
Whether beginner or advanced, there is something for everyone. A range of courses awaits you on your junior language trip to London.
Explore London's renowned landmarks and view London in all its panoramic glory from the London Eye whilst testing out your latest knowledge of the English language. Whether you're a lover of the natural beauty found in lush green parks - there are 3,000 in London, and our personal favorite is the enormous Richmond Park - and along the banks of the River Thames or if you're more taken by the iconic architecture adorning such wonders as Tower Bridge, you have the freedom and time to explore and embrace the overflowing culture in London. Let London into your heart as you learn a lifelong skill and embrace the history and beauty of England's capital city while immersing yourself in the modern, metropolitan atmosphere.
Language courses in London are of vital quality
The Sprachcaffe course types for 14 to 17 year olds are of course supervised by skilled professionals. Students share the courses at the school with young people from all over the world, creating the best conditions for long-lasting friendships across all borders.
As lively as London is, the language school is located in a quiet area. This makes for excellent, concentrated learning in a relaxed and quiet environment. The first-class learning results are also due in large part to the native-speaker teachers, who share their knowledge with great pleasure and have fun teaching.
In order to consolidate or extend what has been learnt, the students' language courses in London return to the city immediately after the course.
We believe that language study trips are an investment for a lifetime. Therefore, don't hesitate and start planning your language study trip to London now and learn English under the best circumstances. Your London language study trip is sure to be an unforgettable experience!
Your high school stay in England
Only a few weeks are not enough for you? Then we have just the thing for you: With a high school stay in London, you can perfect your English skills in one semester and enjoy British life to the fullest.
---
Our language school for juniors in London
Our school in Ealing is located in a residential area in the west of the British capital. Ealing is known as a green oasis due to the area's many green parks - offering respite from the hustle and bustle of the city. However, both the city center and Heathrow Airport are reachable within 25 minutes by public transport from nearby Ealing Broadway station.
The language school is located in London-Ealing, the "green oasis" in a quiet location.
All the sights are within easy reach of the language school!
Of course, you get free wifi at the London language school.
Teaching materials are provided at no extra charge.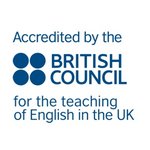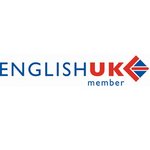 ---
Our English school in England's capital offers both standard and intensive English courses. Classes take place Monday to Friday in both mornings and afternoons. You can choose between 4 and 6 lessons per day, during which students are encouraged and given the support needed to express themselves confidently and communicate freely in English. We try to imbue students with the idea that mistakes are nothing to be ashamed of, and are an essential part of the learning process. Therefore, students are encouraged to take part in discussions and to remember: Practice makes perfect!
Our English lessons are taught by dedicated and motivated teachers with plenty of enthusiasm for teaching English to teenagers. They structure their classes based around developing grammar, reading, writing, listening, vocabulary and most importantly, conversation. We believe constant practice in speaking a language leads to confidence and increased fluency, as well as helping to commit new information to memory.
In the Standard Course you will learn English in 20 lessons of 45 minutes each and a maximum group size of 12 people. The minimum duration of the Standard Course is 1 week.

More information »
The intensive course consists of 30 lessons of 45 minutes each and can be recognised as educational leave. The maximum group size for the intensive course is 12 people and the minimum duration is 1 week.
Electives consist of 10 lessons. Choose from a variety of focus areas for your English course. The minimum duration is 1 week and the maximum group size is 12 students.
Please note: We reserve the right to increase class size in exceptional circumstances, but intend a maximum of 12 students per class.
One reason why our English language course for juniors in London is so effective is our motivated language teachers. They teach you text work, grammar and of course conversation, because only those who speak a new language regularly will develop the necessary confidence in using it. In addition, your English language course in London will help you to use your English more often. Only those who actually use their English outside of class will be able to develop a good feeling for the English language.
The Sprachcaffe language trainers are all native speakers of English and are skilled teachers who teach with enthusiasm and passion. If you have any questions about language use, they are always there to help you - even after your English course. They also have one or two insider tips for London ready for interested language students! All our staff is enhanced DBS checked and you can choose a course-only option. You will have to organise your own accommodation with a guardian or someone trusted. There will be a sing in and sign out system at the school, please see our safeguarding policy.
To make the most of your time in London, we will send you the link to our online language test before your trip begins. This way, you can start your lessons in London on Monday. You will receive your certificate of attendance when the language course in London is finished.
---
Accommodation for our student language trips to London
In addition to your language course, accommodation is a particularly important aspect to consider when planning your stay in London. You need a place in which to relax and reflect on what you have learned and experienced, and where you can share your thoughts with your friends. We've got just the place!
You'll share a bedroom with another student of your age. By staying in a homestay, you'll have the opportunity to experience everyday life in a London household. You will receive breakfast and dinner at the homestay accommodation, and you will get a packed lunch which you can take to the language school and on trips.
Double or single room
Full board
15 to 40 min on foot or by public transport
Typical national standard
Facilities include: Wi-fi, laundry service, bed linen (changed regularly), regular cleaning of rooms
The home stay providers are mainly located in Ealing - a friendly and green residential area in London, where the language school is also located.You will need to purchase a weekly travel card on an Oyster card, around £50. A single bus journey is £1.75.. We cannot guarantee assistance during the bus ride, but your homestay host will show you the bus stop you need in order to get to the school and explain the route.
Your homestay provider will also be able to give you lots of useful tips about daily life in England and the city of London. In any case, you can expect interesting conversations in English with friendly native speakers!
---
Enjoy the opportunity of a lifetime in London as you embark on an unforgettable language and travel experience. With Sprachcaffe, you have the chance to explore the awesome city of London while embracing the English language and making friendships that will last a lifetime. From the buzz of the London streets to the awesome atmosphere that surrounds you in the presence of countless historic and grand buildings, you will be amazed by the adventures that await in the UK.
If you want to get a glimpse of what the average week in London offers, take a look at our sample itinerary to get a better idea of what lies ahead in the UK:
The leisure programme at a glance
Please note:
The activities in our sample week are from our regular programme and may change depending on weather and other circumstances. Free time is also supervised by our counsellors; curfews apply to all accommodation for students under 18. In London, our free time programme ends as early as 9:30pm so that young people can be with their host families by 10pm. We often have additional excursions/activities that can be paid for locally.
Arrival
Getting familiar with your homestay host
Settling yourself in
Morning:
Placement test & lessons

Afternoon:
Orientation tour of Ealing and museum visit
Evening:
Enjoy your free evening!
Morning:
Lessons

Afternoon:
Westminster and Buckingham Palace

Evening:
Enjoy your free evening!
Morning:
Lessons

Afternoon:
Tower of London and Borough Market

Evening:
Westfield shopping trip
Morning:
Lessons
Afternoon:
London Eye
Evening:
Enjoy your free evening
Morning:
Lessons

Afternoon:
Portobello Market / Camden Market

Evening:
Farewell Evening / Pizza Party
Full-day trip to Brighton
or Departure
The activities in our sample week are only provisional for a language study trip. The excursions, times and activities may differ from your language study trip and may result in additional costs on site.
Intensive Leisure Programme
Are you a fan of England's most famous sorcerer's apprentice or simply a film and prop fan? For an extra charge of only £180, you can join a trip to Warner Brothers Studios and experience the 'Making of Harry Potter Tour' to see original film props.With the ultimate Intensive Leisure Fun Pack, you have the opportunity to take part in twice as many excursions and activities, such as a boat tour or a ride on the London Eye. This package is offered at an additional cost of only £120.
---
Where can you learn a language faster and better than in the country where it is spoken by millions of people every day? That's why we at Sprachcaffe have developed a programme for children and young people where you can learn a foreign language in the most amazing holiday destinations.
Join our student language course in London and immerse yourself in English culture! Our skilled english teachers will teach you the ins and outs of English grammar with lots of motivation.
You will not only improve your language skills during the lessons in London, but also afterwards during the leisure programme, which allows you to see a lot of London and its surroundings and get to know your fellow students better.
Sign up for our student programme and spend a great language study trip in London! Are you already 18? Then you can also take part in our adult language trips!
With Sprachcaffe, everything you need for a successful language trip is included in the price. Accommodation, supervision, language course, placement test, language certificate and of course an unforgettable experience.
Transfers: Please arrange arrival and departure flight at London Heathrow (LHR) from 09:00-19:00.
Accompanied flights: Unaccompanied Minor Service offered only if required by airline.
Embrace the opportunity to learn this global language in one of the world's most incredible cities while meeting new friends, creating unforgettable memories and gaining a lifelong language skill that holds the key to a whole new world of opportunity.
The vibrant city of London will have you energized, inspired and motivated to learn the language while you absorb the sounds naturally.
Do you have a question or need some advice?
We are always ready to solve any doubts you might have!