Save up to €400 with the Sprachcaffe Espresso Discount!
Save big on your next language trip! Unwrap our incredible discounts and make your dreams a reality. Don't wait; start saving today!
Event and cultural travel
Event and cultural trips are becoming more and more popular, with people of all ages deciding to spend their time off doing something culturally enriching. This travel genre has evolved from coffee trips for seniors to longer and more adventurous trips such as the Camino de Santiago for experience-hungrz people. We believe this trips to be so popular because they are simply the best of both worlds: museums and beaches, food tours and knitting workshops. The fun is always guaranteed, and the brain is stimulated! But organising such trips takes time and knowledge, which is where Sprachcaffe comes in!
What is event and cultural travelling?
On an event and culture trip you can experience unique local events and visit sights that can be found nowhere else. By traveling to foreign places you will expand your cultural education and become a truly global citizen, open to new foods, songs, traditions, and opinions. Being open when travelling abroad is fundamental, because only this way you will truly immerse yourself and embrace all that your destination has to offer.

We all love our favorite dishes, but going abroad means opening up to new delicacies. During a culture trip don't forget to eat like the locals do, and allow your palate to expand and learn new tastes. The local cuisine of a place reflects the identity, religious beliefs, customs, traditions and daily lifestyles of the locals. Learn from these dishes, and bring them back home with you, your friends will love it!
During an event and culture trip you should also learn something about your destination's national language, since it is through language that social and cultural rules get passed on. Language and identity truly go hand in hand, so why not take a language course before starting your culture trip? This will allow you to communicate with the locals once you arrive at your destination, something that will make your trip that much more authentic and enriching.
Examples of event and cultural travel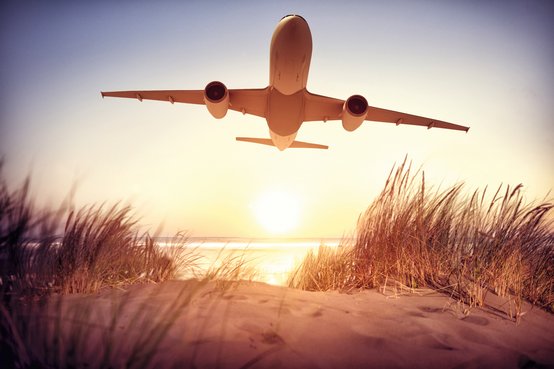 In many regions of the world you can look forward to unique culinary experiences, such as the tea ceremony in China and Japan. Countries like Italy, France, California and Spain offer incredible wine cellar tours and wine tastings as well as refined culinary experiences. Wine tours are incredibly popular, because the combination of wine tasting, live performances such as concerts, festivals or plays, and incredible natural surroundings make it an unbeatable experience!

While Europe is famous for its wine and beer tours, Turkey will amaze you with its magical rose harvests, and Florida will reignite your connection with nature thanks to its educational farm tours.
Why go on an event and cultural trip
Event and cultural trips allow you to see the world from a different perspective as well as building a new relationships with locals and develop new skills. They are also extremely helpful if you want to learn a new language.

Do you like cooking? Then why not take part in a cooking class with the locals? What about a food tour? These are all great ways to immerse yourself in the destination of your choice.

Through cultural tourism you can also do something for sustainability. Culinary tours use ethical and local food ingredients. The money you spend on this will benefit the locals and the economic development of the country. The more demand there is for local products, the more employment opportunities can be generated. Cultural travel is also one of the best way to expand your horizons. Leaving the comfort of your home country and travelling abroad to experience breathtaking landscapes and speak to new people will allow you to develop a new way of approaching life and diversify your thinking.
In the following section you can find specific information about exciting cultural trips you should embark on. For more specific information about our travel destinations, check out our useful travel guides.
Germany offers you a variety of culture and delicious street food like currywurst or pretzels. Numerous events are waiting for you in Germany: wilkommen!
Going to Malta is like taking a trip back in time. With its amazing museums, palaces and churches, and ancient cities like Valletta, the island will leave a lasting impression on you!

Travel guide Malta »
Canada's diverse flora and fauna is the place to be for animal and nature lovers. But cultural hubs like Vancouver and Montreal also offers countless opportunities for city lovers!
Cuba is one of the wonders of the Caribbean, with beautiful beaches and exciting cities like Havana. Cubans are known for their music and dance but also cigars and rum!
Sprachcaffe's language trips for teenagers and adults are the best way to expand your language skills while also discovering the sights, local events and cultures of your preferred destination.
Below you can find all the exciting destinations you can visit with us:
These are the countries you can visit with us
Choose between London and Brighton. Book now with us and improve your English language skills!
In the beautiful St. Julian's you have the opportunity to improve your English skills and live the experience of a lifetime in this Mediterranean paradise!
Learn French in the dreamy Paris or Nice! The food, culture, and lifestyle will leave a lasting impression on you.
Want to learn English? How about French? Choose between Montréal, Ottawa, Victoria, Vancouver, Calgary and Toronto and explore all that Canada has to offer!
Travel to the pearl of the Orient, the city of Rabat. Book your language travel with Sprachcaffe and take our incredibly efficient French and Arabic courses.
More information »
What better place to learn Chinese if not Beijing? Explore one of the most exciting metropolises and learn the most spoken language in the world with Sprachcaffe!